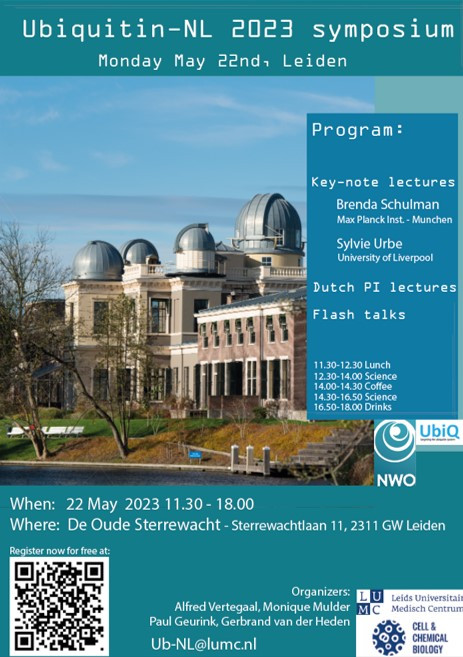 The programm includes key-note lectures from Brenda Schulman (Max Planck Institute for Biochemistry - Munchen, Germany) and Sylvie Urbe (University of Liverpool, United Kingdom), lectures by Dutch PI's and flashtalks by Postdocs and PhD students.
Due to a limited amount of seats we ask you to register here
You are asked to submit an abstract for a lecture (250 words) via the registration page.
We can offer this symposium for free thanks to our sponsors NWO and UbiQ bio.