Comic Book About HLA Molecules
Check out our latest publication which is also very helpful for educational purposes!
HLA molecules in transplantation, autoimmunity and infection control: A comic book adventure by Eric Reits  and Jacques Neefjes; AMC Amsterdam,  LUMC Leiden and Oncode Institute; funded by ERC and KWF grants First published: 15 April 2022 For educational purposes by using cartoons in a humorous way https://doi.org/10.1111/tan.14626 This article is translated in more than 20 languages. Check your language on WILEY Chichester, UK.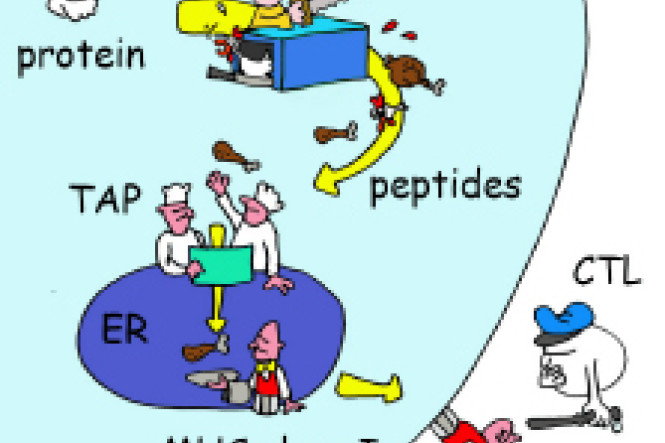 You can also download the version in your language here