Current services
The generation of high quality human iPSCs from primary material such as skin, peripheral blood, and urine using different reprogramming techniques.  
        This service includes:        
Isolation, expansion and banking of the primary cells by the Hotel.
A basic characterization of the generated iPSC lines for pluripotency using  flow cytometry and immunocytochemistry.                 
Cell line authentication with STR profiling
 Optional services available:     
Additional characterization (e.g. karyotyping, PluriTest, ScoreCard)
Provision of control iPSC lines generated in house.
Advice and support regarding iPSC project planning and assay development.
Supply of differentiation protocols developed or implemented in house.
Novel service
Since recently the LUMC hiPSC hotel offers homology directed repair (HDR) of small scale disorder causing mutations in patient-specific iPSC to establish isogenic pairs of iPSCs.
Future services
Rent a room: One of our goals is to facilitate the differentiation of human iPSC for LUMC researchers. The hotel will support researchers to differentiate their iPSC line of choice into the desired cell type(s)/organoids under our direct supervision in a tissue culture room of the Hotel.
Training
Once a year the LUMC iPSC Hotel hosts a workshop on pluripotent stem cells.
CONTACT
Harald Mikkers
E-mail: h.mikkers@lumc.nl
Tel: +31 (0) 71 526 9668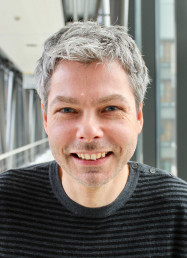 iPSC Hotel Facility
Department of Cell and Chemical Biology (CCB)
Leiden University Medical Center (LUMC)
For additional information click here.