Services
If you are struggling to set up an in vitro activity assay or need a large amount of protein for your experiments, come and have a chat at the Protein Centre. We serve as a platform where you can clone, express, purify and analyse your protein. We are happy to advice you and provide you with the necessary hands-on training to get your protein of interest. We are equipped for the production of most types of target proteins (see Equipment) and can benefit from being embedded in the department of Chemical Immunology to set up your analysis assays.
Equipment
The Protein Centre is equipped with all requirements for heterologous expression and purification of recombinant proteins. Furthermore, a variety of biophysical techniques is available to determine the protein quality, but also to perform activity or interaction experiments.
Protein expression systems
For bacterial expression we routinely test a variety of expression strains with all common expression tags. Our expression setup allows for expressions of up to 80 liters.
For baculoviral protein expression we also have a variety of expression constructs and the means to generate BacMid for protein production using Sf9 insect cells.
Protein purification
We have a range of 'standard' affinity beads and columns, compatible with our expression plasmid set.
Next to these expression tagbased purifications we can further enhance the protein purity using cation, anion or hydrophobic columns.
Furthermore we have a full set of different beadsize gel filtration columns to use as a final polishing and buffer exchange step.
All purifications can be carried out on a BioRad NGC FPLC to directly monitor the elution and concentration of the purified protein.
Biophysical analysis
The sample purity is generally tested using SDSPAGE, and can, in some cases, also be addressed using LCMS at the Ovaa lab.
Stoichiometric analysis of the protein (complex) can be carried out using MultiAngle laser Light Scattering, coupled to size-exclusion chromatography.
Using the Tycho the melting temperature and protein quality can be analysed, both with and without interaction partner.
Other interaction experiments include ITC (TA Instruments Affinty), Fluorescence polarisation (using the BMG ClarioStar) or SPR.
For further downstream applications such as structural elucidation, activity experiments or inhibition screening we have inhouse expertise and standing collaborations.
CONTACT
Robbert Q. Kim
E-mail: r.kim@lumc.nl
Tel: +31 (0) 71 526 8732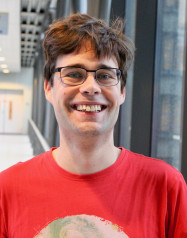 Robbert Kim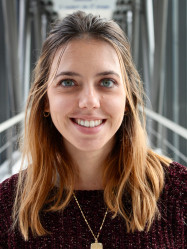 Angiliki Moutsiopoulou
Protein Facility
Department of Cell and Chemical Biology (CCB)
Leiden University Medical Center (LUMC)